MustBBlues
Der Blues ist die Musik für mich, die der Hektik des Lebens den Marsch bläst. © Thomas Häntsch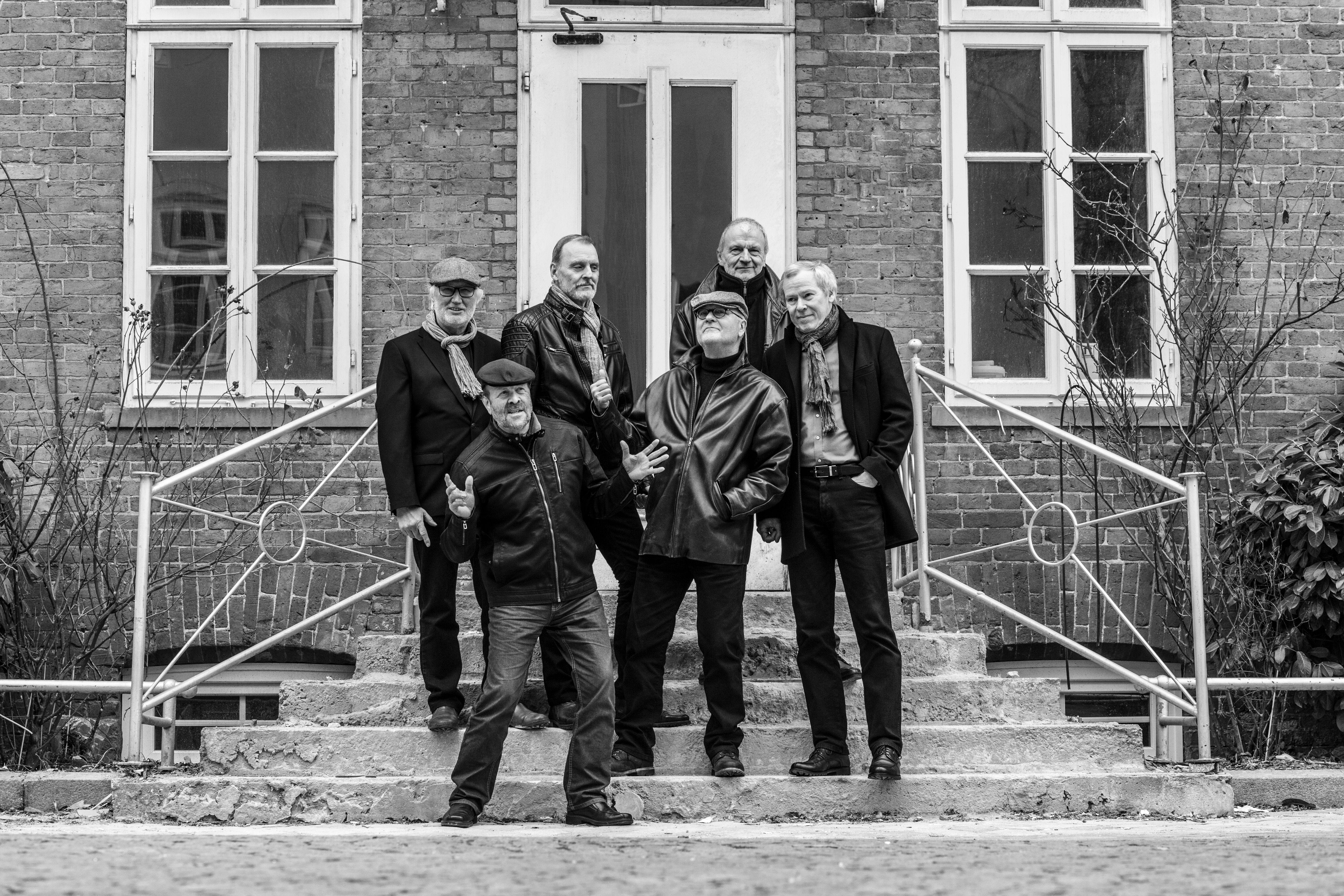 Must B Blues in the church in Loxstedt - Sunday, 8th May 2022
The acoustics were not the best possible but that didn´t matter: wherever Must B Blues set up their equipment, whether it be in a Golf Club, in smaller or larger halls, open-air or on a ship, they are a guarantee for good entertainment. For their concert in the church in Loxstedt they had skilfully adapted their programme to the surroundings. Right near the beginning of their set they played the "Blues For Jesus" which brought on the first long applause from the well-filled pews. As a counterpart they played something about the devil which was not at all out of place. All in all the whole performance was quieter than the raucous party which is sometimes presented on the boat rolling through the tides of the River Weser. In the second half people began waving and swinging their arms which gave the whole gig the hint of a gospel meeting. This was quite appropriate in this venue.

Jürgen H , the lead singer, certainly put a spell on the audience from the word go. His throaty, strong, bluesy voice accompanied us through the late afternoon into the evening. His annoucements and inter-communication with the other band members were as ever most amusing. He scarcely left the stage but once during the first half he did so that Sarah S. could again show the immense scope of her wonderful voice which we had heard in former concerts ("Black Velvet", "Bring It On Home To Me"). This time, especially "Turn me on" struck our hearts.

The rhythm section of the band (Manfred B on bass, Helmut S on guitar and Manfred "Charlie" B on drums) gave their usual solid performance, the so-called back beat. These three guaranteed the perfect playground for the two soloists ( Jürgen G, keyboards and Uwe R ,harp). Alan Price would have been content to hear Jürgen G´s organ on "The House Of The Rising Sun" and Uwe R would have had no problems to be on the road again with Canned Heat.

The American elements are worth a mention : Seattle , via Chicago down to get your kicks on Route 66 right down the Mississippi to New Orleans. Oh, mother, tell your children not to do what I have done, to spend your life with Must B Blues on the run.

Nobody wants you when you´re down and out but just take that penny for the hat at the church´s exit and you will go home filled with content and satisfaction.
It must be the Blues !

Until Stormy Monday……………..

Their next concert will, however, certainly cheer you up again.
Chris Rhodes
Die Akustik war nicht die bestmögliche, aber das war egal: Wo immer Must-B-Blues ihre Ausrüstung einrichtet, sei es in einem Golfclub, in kleineren oder größeren Hallen, Open-Air oder auf einem Schiff, sie sind eine Garantie für gute Unterhaltung. Für ihr Konzert in der Kirche in Loxstedt hatten sie ihr Programm geschickt an die Umgebung angepasst. Direkt am Anfang ihres Sets spielten sie den "Blues for Jesus", der den ersten langen Applaus aus den gut gefüllten Kirchenbänken brachte. Als Gegenstück spielten sie etwas über den Teufel, das überhaupt nicht fehl am Platz war. Alles in allem war die gesamte Darbietung leiser als die raue Party, die manchmal auf dem Boot präsentiert wird, das durch die Gezeiten der Weser rollt. In der zweiten Hälfte klatschte das Publikum mit, was dem Auftritt den Charakter einer Gospel - Veranstaltung gab. Dies war diesem Veranstaltungsort sehr angemessen. Jürgen H, der Leadsänger, hat das Publikum von Anfang an beeindruckt. Seine kehlige, starke, bluesige Stimme begleitete uns den späten Nachmittag bis zum Abend. Seine Ansagen und seine Interkommunikation mit den anderen Bandmitgliedern waren wie immer amüsant. In der ersten Hälfte konnte Sarah S. den immensen Umfang ihrer wundervollen Stimme zeigen , die wir in ehemaligen Konzerten gehört hatten ("Black Velvet", "Bring It On Home To Me"). Diesmal schlug uns vor allem
"Turn Me On" auf unsere Herzen.
Die Rhythmussektion der Band (Manfred B am Bass, Helmut S an der Gitarre und Manfred "Charlie" B an den Drums) gab ihre übliche solide Leistung, den sogenannten Back Beat. Diese drei garantierten den Spielplatz für die beiden Solisten (Jürgen G, Piano & Hammond und Uwe R, Bluesharp). Alan Price wäre damit zufrieden gewesen, Jürgen Gs Orgel auf "The House of the Rising Sun" zu hören, und Uwe R hätte keine Probleme gehabt, mit Dosenhitze wieder unterwegs zu sein. Die amerikanischen Elemente sind eine Erwähnung wert: Seattle, über Chicago, um Ihre Schritte auf der Route 66 den Mississippi nach New Orleans zu machen. Oh, Mutter, sag deinen Kindern, sie sollen nicht das tun, was ich getan habe, um dein Leben auf den Lauf zu bringen. Niemand will dich, wenn du runter und raus bist, aber nimm diesen Cent für den Hut am Ausgang der Kirche und du wirst voller Inhalte und Zufriedenheit nach Hause gehen. Es muss der Blues sein! Bis zum stürmischen Montag ... Ihr nächstes Konzert wird Sie jedoch sicherlich wieder aufmuntern.
Chris Rhodes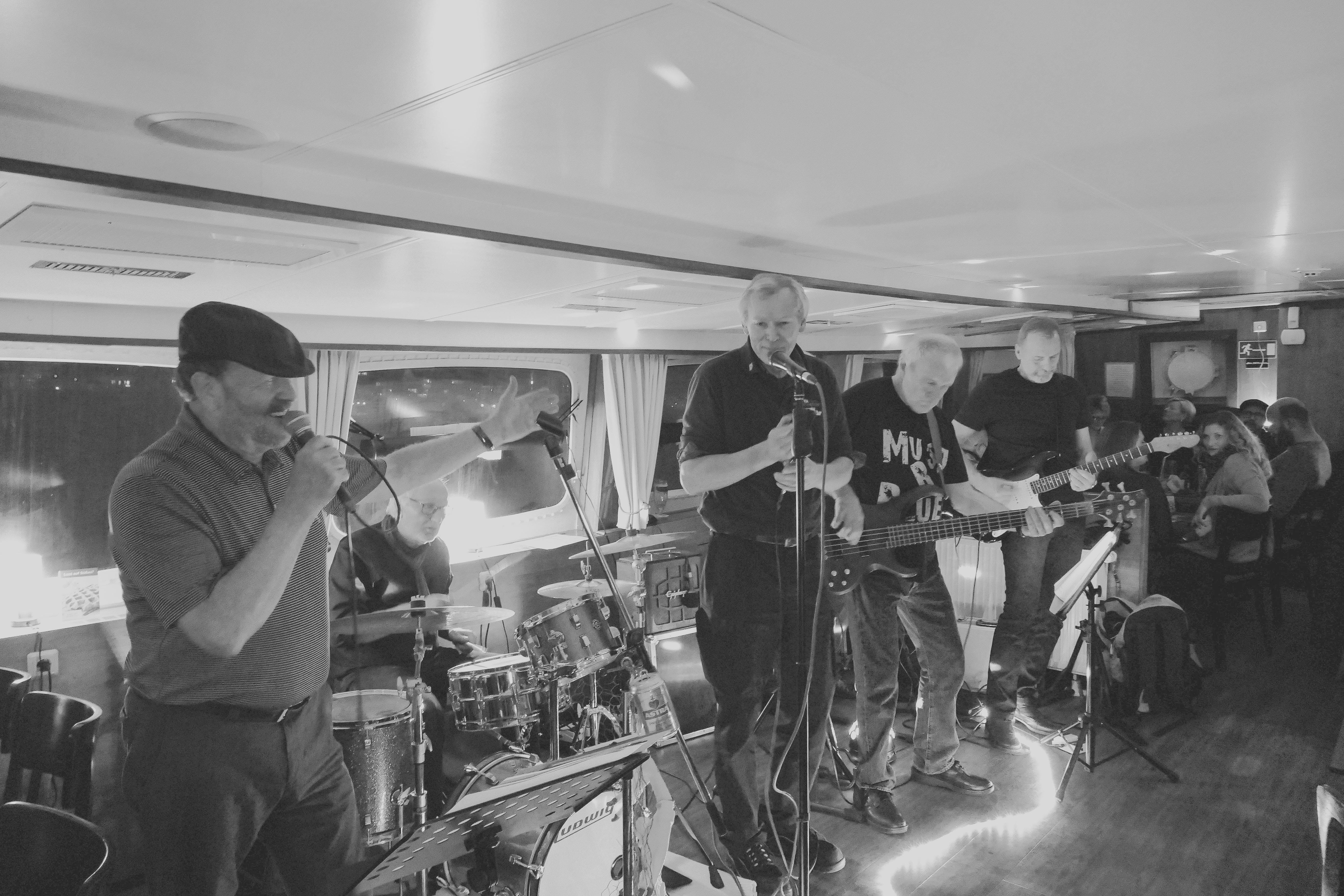 Hey, Mr Blues Harp Man, play a song for me,
I´m so weary and there weren´t no places to go to,
Hey, Mr Blues Harp Man, play a song for me,
In the jingle jangle evening I´ll come following you
Take me on a trip upon your magic swirling ship,
My senses Corona stripped,
My hands can´t feel to grip,
My toes too numb to step,
I wait only for my boot heels to be wandering,
I´m ready to go anywhere, I´m ready for to wade,
Through the Weser waters glade,
Cast your dancing spell my way, I promise not to fade
But on stage there were 5 others, sometimes six. A compliment to the backbone of the band, to Manfred, Helmut and Charlie, who laid the beat down so that the 2 magnificent soloists, Uwe and Jürgen G, were given ample room to show just how brilliantly they can play their instruments.
When Jürgen H. announced that the God Of Hellfire was going to give us the Blues (and not lead us into the crazy world of Arthur Brown), we knew what we were in for. There we were, sitting on our seats, tapping our fingers and shuffling our feet. Yes, there were enough pretty flamingos around to brighten up the neighbourhood. In the canned heat of the vessel´s lounge we were not on the road again but on the water once more, going up the river and not up the country. Must B Blues played for 3 hours (including a few breathers) till it was time for home sweet home.

And who was number 6 ? Steffi came on stage and greeted us with a few throaty , wicked, witchlike shrieks which promised a lot more for the evening. And she delivered ! One would hardly know that she is new in the band. She appeared to be already well integrated and accustomed to the antics of the other musicians. There was a lot of smoke and soul in that bluesy voice and that lady certainly knows how to boogie-woogie. Most heart-rending her interpretation of a song of the late Amy Whitehouse and her duet with Jürgen H. towards the end of the set when she sang (most fittingly as the ship came in for mooring) Bring It On Home To Me written by the late Sam Cooke and made a hit by The Animals back in the Sixties.
We all knew why we were on the MS Geestemünde again as the harp player is often on board to entertain the tourists. Or was it just for an excuse to play those shanties ? La Paloma ! Very funny (but don´t play them in Bokel-Kransmoor because the lads from the potato fields won´t understand what is going on – nor will the landlord of that venue).

On the sleeve of the Sergeant Pepper´s Lonely Heart´s Club Band LP one can read : "A splendid time is guaranteed for all ".

A perfect description of an evening with Must B Blues.
Chris Rhodes CR (chronically rational)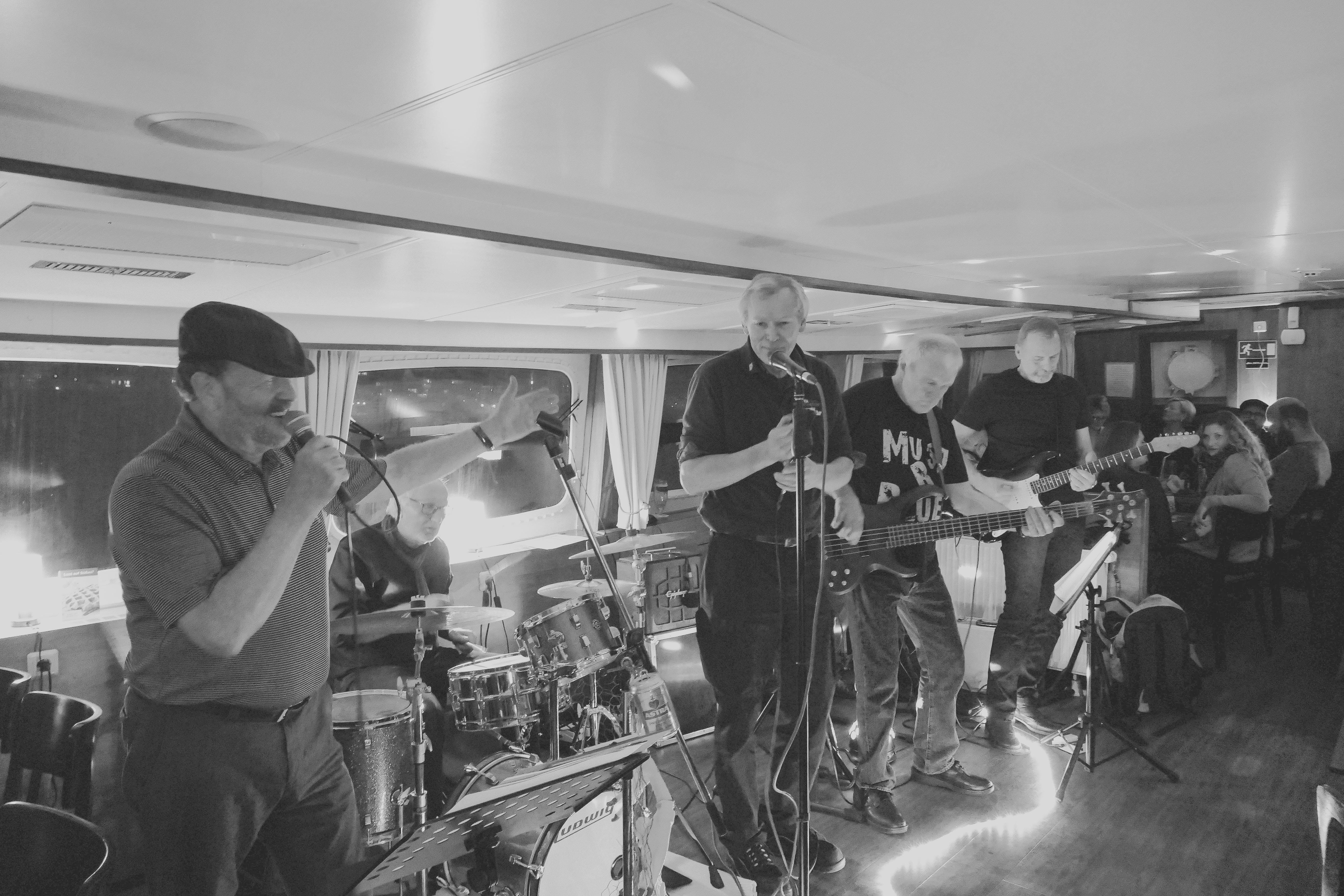 Hey, Mr Blues Harp Man, spiel ein Lied für mich,
Ich bin so müde und es gab keine Orte, an die ich gehen konnte,
Hey, Mr Blues Harp Man, spiel ein Lied für mich,
Am Jingle Jangle Abend komme ich dir nach
Nimm mich mit auf eine Reise auf deinem magischen wirbelnden Schiff,
Meine Sinne Corona entkleidet,
Meine Hände können nicht greifen,
Meine Zehen sind zu taub um zu treten,
Ich warte nur darauf, dass meine Stiefelabsätze wandern,
Ich bin bereit, überall hinzugehen, ich bin bereit zu waten,
Durch die Weserlichtung,
Wirf deinen Tanzzauber in meine Richtung, ich verspreche, nicht zu verblassen
verstorbenen Amy Whitehouse und ihr Duett mit Jürgen H. gegen Ende des Sets, als sie sang (am passendsten, als das Schiff zum Anlegen einlief) Bring It On Home To Me, geschrieben von den verstorbenen Sam Cooke und mach
Aber auf der Bühne standen 5 andere, manchmal sechs. Ein Kompliment an das Rückgrat der Band, an Manfred, Helmut und Charlie, die den Takt hingelegt haben, damit die beiden großartigen Solisten Uwe und Jürgen G genügend Raum bekamen, um zu zeigen, wie brillant sie ihre Instrumente spielen können.
Als Jürgen H. ankündigte, dass der God Of Hellfire uns den Blues bescheren würde (und uns nicht in die verrückte Welt von Arthur Brown führen würde), wussten wir, was uns bevorstand. Da saßen wir auf unseren Sitzen, tippten mit den Fingern und scharrten mit den Füßen. Ja, es gab genug hübsche Flamingos, um die Nachbarschaft zu verschönern. In der eingemachten Hitze der Schiffslounge waren wir nicht wieder auf der Straße, sondern wieder auf dem Wasser, flussaufwärts und nicht landaufwärts. Must B Blues spielte 3 Stunden (inklusive ein paar Verschnaufpausen), bis es Zeit für das Home Sweet Home war.

Und wer war Nummer 6? Steffi kam auf die Bühne und begrüßte uns mit ein paar kehligen, verruchten, hexenhaften Schreien, die für den Abend viel mehr versprachen. Und sie hat geliefert! Man würde kaum ahnen, dass sie neu in der Band ist. Sie schien bereits gut integriert und an die Possen der anderen Musiker gewöhnt zu sein. Es war viel Rauch und Soul in dieser bluesigen Stimme und diese Dame weiß sicherlich, wie man Boogie-Woogie macht. Am herzzerreißendsten ihre Interpretation eines Liedes der
te in den sechziger Jahren einen Hit von The Animals.
Wir alle wussten, warum wir wieder auf der MS Geestemünde waren, da der Harfenspieler oft an Bord ist, um die Touristen zu unterhalten. Oder war es nur eine Ausrede, um diese Shanties zu spielen? La Paloma! Sehr witzig (aber nicht in Bokel-Kransmoor spielen, denn die Jungs von den Kartoffelfeldern werden nicht verstehen, was los ist – und auch der Wirt dort).

Auf dem Cover der Sergeant Pepper´s Lonely Heart´s Club Band LP ist zu lesen: "Eine herrliche Zeit ist für alle garantiert".

Eine perfekte Beschreibung eines Abends mit Must B Blues.
Chris Rhodes CR (chronically rational)
Kritik eines Blues-Liebhabers
I was On The Road Again, not on a Stormy Monday but on a wet, cool Saturday to listen to the Boom Boom of Must Be Blues. After they had warmed us up with some Green Onions as an entrée, we were given an excellent first long set of 80 minutes of basic blues. At last I have understood what Jimi Hendrix was going on about in Red House, thanks to the explanations of your singer. After the break, the arrival of the ex-Blues Brothers Loxstedt man gave the show an extra kick as more and more elements of Rhythm & Blues and even Rock appeared on the programme. Your lady singer, la crème de la crème, topped the whole thing with songs which touched my soul like Black Velvet before I left to tell my Mégane GT to Bring It On Home To Me.
The band is getting better all the time. I do not wish to single out any particular member. Just let me add that Helmut Stehr, alongside his solid rhythm guitar, showed the odd lead element. He should explore the possibilities here!
The place was pretty full and I only saw contented faces on leaving.
Keep going! You are doing a fine job!
Chris Rhodes
Melody Maker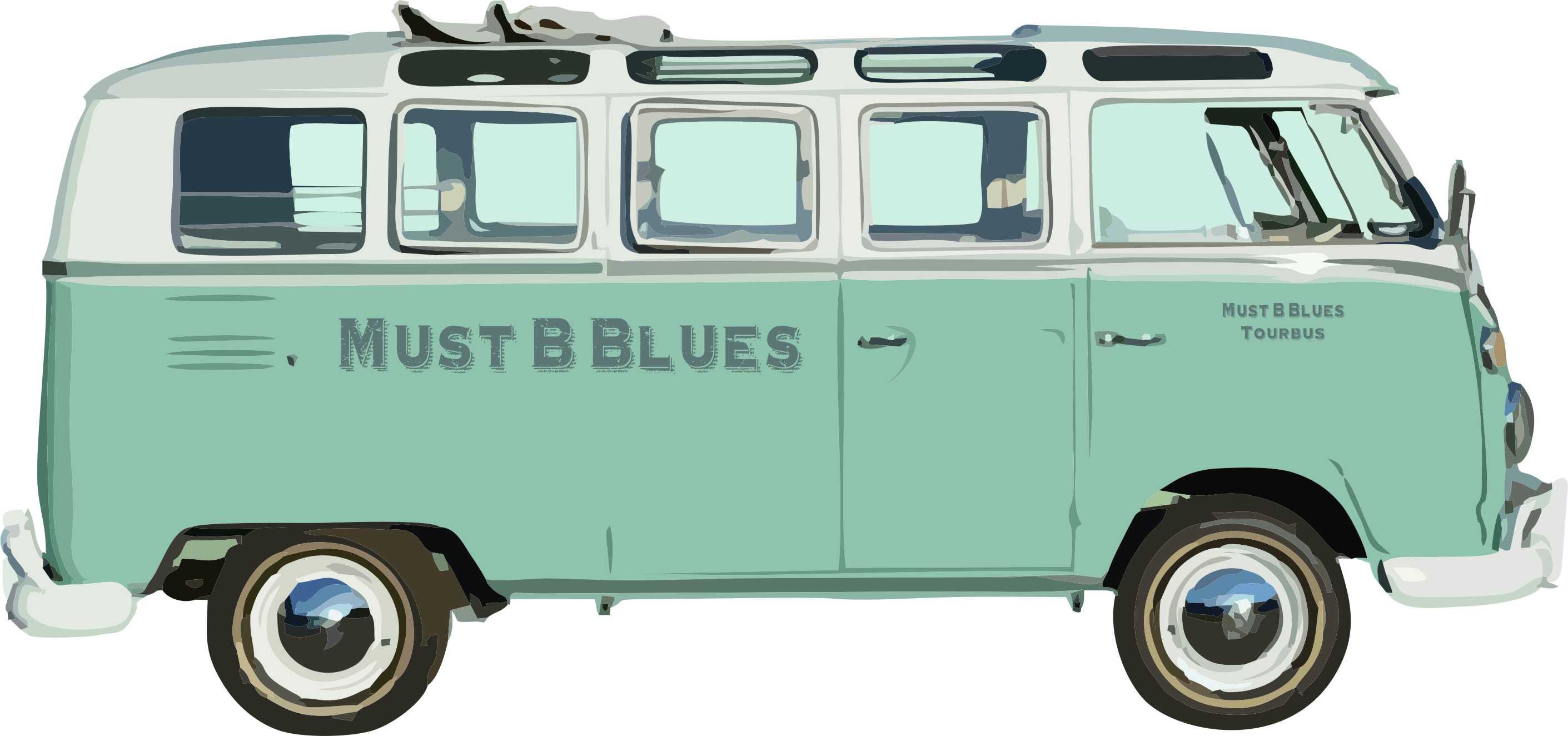 Kritik eines Blues-Liebhabers
Die Route 66 ist weit weg, aber du könntest deine Kicks bekommen, wenn du letzte Nacht die A27 nach Cuxhaven gefahren bist. Nachdem ich diese Band im September in Stotel (südlich auf der A27) gesehen hatte, war es interessant, ungefähr das gleiche Set in verschiedenen Umgebungen zu sehen. Die höhere Decke des nach Jules Vernes Kapitän in "Moby Dick" benannten Veranstaltungsortes schien zu einer etwas besseren Akustik beizutragen. Die Band begann pünktlich und es war vom ersten Moment an klar, dass das Publikum nicht bis Mitternacht warten musste, um sich nach der Arbeitswoche wieder zu erholen, während der einige von ihnen das Gefühl hatten, dass sie unten waren. Mit den ersten Akkorden ihres Openers fielen die Beine und Hände der Zuschauer in den Takt. Einige rutschten von ihren Barhockern, so dass sie den ganzen Körper im Rhythmus von Booker T und The MG's bewegen konnten. Es war ihnen egal, ob es um grüne Zwiebeln ging, sie wollten nur ihren Spaß haben. Und der Beat setzt sich fort, getragen von einem soliden Bass und präzisem Schlagzeug, ergänzt durch die Rhythmusgitarre und vorne gefüllt von dem fähigsten Keyboarder und der hypnotisierenden Harfe. Nach dem instrumentalen Entrée erschien ihr Sänger auf der Bühne und setzte die Party richtig in Brand. Nein, er drohte mit "Fire" aus Arthur Browns verrückter Welt anzufangen, aber das war nur der erste seiner vielen Witze. Anstelle des Gottes des Höllenfeuers erhielten wir für die nächste Stunde wieder eine erstklassige Blueslektion. Nach der Pause bekamen wir einige R & B- und Soul-Elemente, die durch die Ankunft von Sarah Debusmann auf der Bühne bereichert wurden. Was für eine fantastische Stimme! Wie in Stotel ein paar Wochen vor ihrer Wiedergabe von Black Velvet ging unter die Haut. Sie erschien für die letzte Nummer und machte ein Duett von Sam Cookes klassischem Stück Bring It On Home To Me, an das sich die Grauhaarigen im Publikum in der Version von The Animals in den Sechzigern erinnern werden.
Mit den Zugaben lief das Konzert gut über zwei Stunden. Wirklicher Wert für Ihr Geld! Wie in Stotel sind die zahlreichen Zuhörer (und Tänzer) gut gelaunt fürs Wochenende. Auf dem Weg zurück in den Süden auf der A27, verstand ich plötzlich die Verbindung zwischen Red House, Boom Boom und I've My Mojo Working. Fahren Sie weiter, Must B Blues! Du machst einen tollen Job und deine eigene Begeisterung ist authentisch!
Chris Rhodes
North German Blues Journal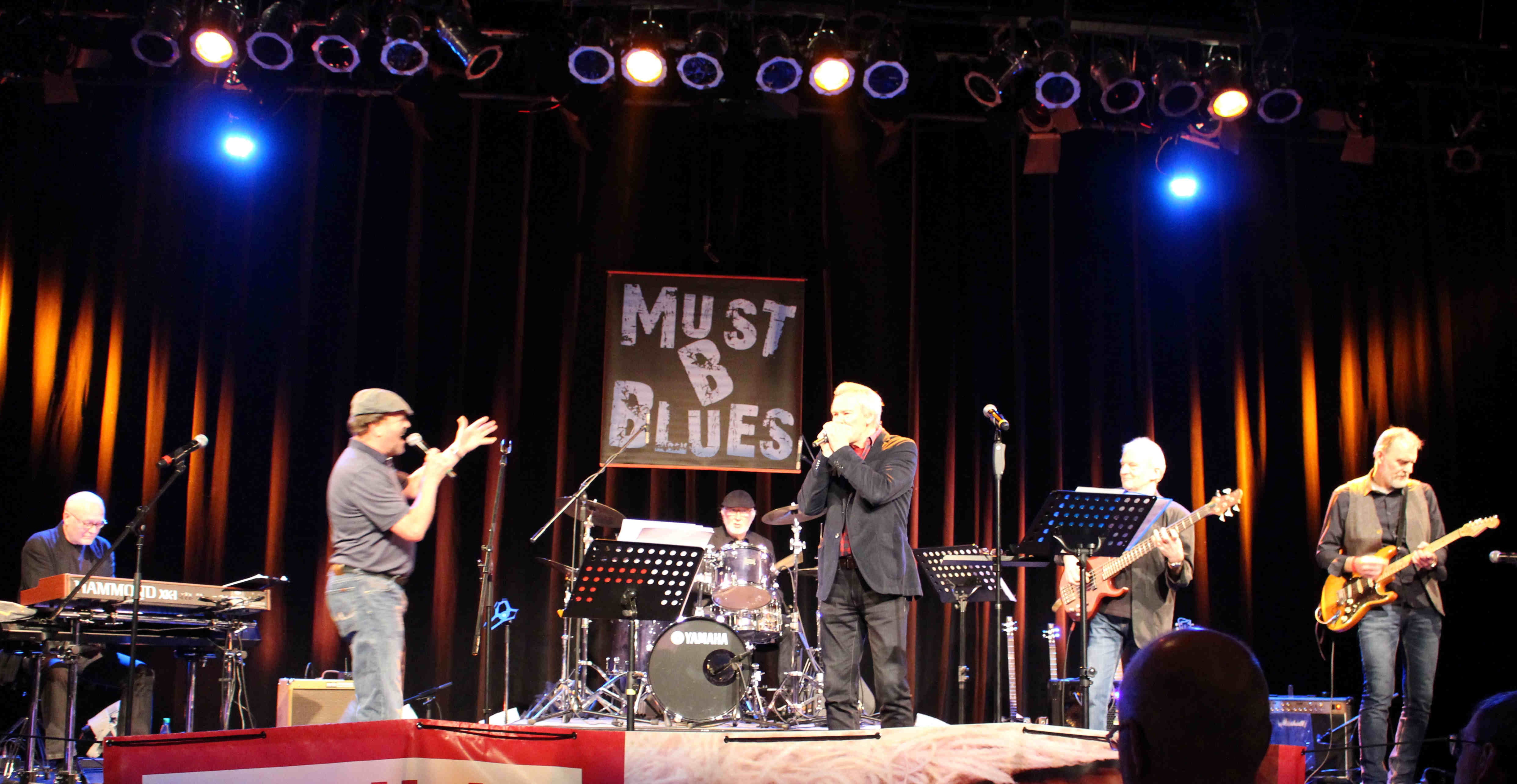 MustBBlues
Ein tolles Konzert mit vielen begeisterten Besuchern bein WINTER BLUES FESTIVAL
am 2. Februar 2019 im THEATER IM FISCHEREIHAFEN (TIF) BREMERHAVEN
Repertoire
| Ain´t No Sunshine When She´s Gone_Bill Withers
| Back At The Chicken Shack_Jimmy Smith
| Big Boss Man_Elvis Presley
| Blues Why Do You Worry Me_Charlie Musselwhite
| Boom Boom_John Lee Hooker
| Bring It On Home To Me_Sam Cooke
| Caldonia_Louis Jordan
| Come On Down_German Classis Blues Trio
| Dead End Road_J. J. Cale
| Down In New Orleans_N´City Blues
| Everyday I Have The Blues_B. B. King
| Going Up The Country_Kitty, Daisy & Louis
| Got My Mojo Working_Muddy Waters
| Heal Me Baby_The Bluesanovas
| Hoochie Coochie Man_Muddy Waters
| I´m A Bluesman_Magic Slim
| In The Midnight Hour_Wilson Pickett
| I Put A Spell On You_Joe Cocker
| I Put My Baby Out_Sugar Ray & The Bluetones
| King Of The Jungle_Mingo & The Blues Intruder
| Mad `Bout Somethin´_James Harman
| Mary Ann_Ray Charles
| Maudie_ John Lee Hooker
| Miss You_Rolling Stones / Milk´n Blues
| Mustang Sally_Wilson Pickett
| Must Have Been The Devil_Otis Spann
| My Babe_Little Walter
| Nobody Knows You When You´re Down And Out_Bessie Smith
| Oo-h-Wee-Baby_Snowy White
| One Scotch, One Bourbob, One Beer_John Lee Hooker
| On The Road Again_Canned Heat/Willie Nelson
| Raining In My Heart_Slim Harpo
| Ramblin´ On My Mind_Robert Johnson
| Red House_Jimi Hendricks
| Route 66_Chuck Berry
| Roadhouse Blues_The Doors
| Satisfy Suzie_Chris Farlowe
| Shake Your Hips_Rolling Stones
| Scratch My Back_Slim Harpo)
| Sensitive Kind_J. J. Cale
| Sea Cruise_Johnny Rivers
| She Just Wants do Dance_Keb´Mo / George Nussbaumer
| Somebody Help Me_Mighty Sam McClain
| Something You Got_B. B. King
| (Call It) Stormy Monday_B. B. King
| Stone In My Path_Grady Champion
| Sweet Home Chicago_Robert Johnson
| Swingin´ Shephard Blues (Mein Hund heißt Molly)
| (Call Me) The Breeze_J.J. Cale
| Trabbl?_Bockrock
| Unchain My Heart_Jo Cocker
| Watching The River Flow_Chris Farlowe
| (In The) Wee Wee Hours_Chuck Berry
u. v. a.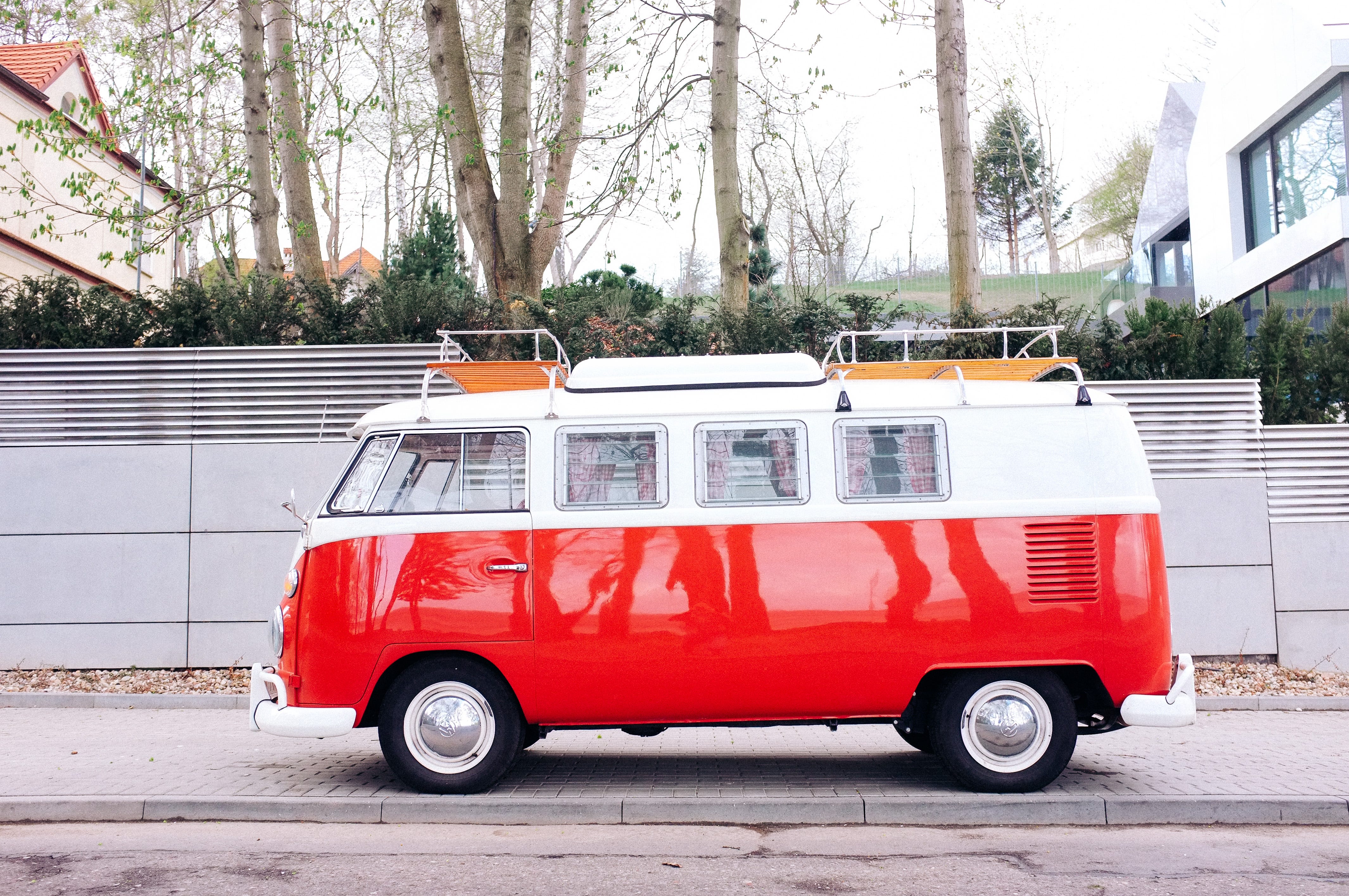 Jimi Hendrix
"Red House" is a song written by Jimi Hendrix and one of the first songs recorded in 1966 by the Jimi Hendrix Experience. It has the musical form of a conventional twelve-bar blues and features Hendrix's guitar playing. He developed the song prior to forming the Experience and was inspired by earlier blues songs.
"Red House" was first released on the British edition of Hendrix's debut album Are You Experienced in May 1967 (for the American album release, previously released Experience singles were used in its place). A second similar take was eventually released in the US in July 1969 on the American Smash Hits compilation.
The song was a fixture of Hendrix concerts throughout his career. Although the lyrics and basic structure were followed, his performances usually varied from the original recording. Many were recorded and continue to be released officially for the first time, including on Miami Pop Festival (2013) and Freedom: Atlanta Pop Festival (2015). "Red House" has also been performed and recorded by a variety of blues and other artists.
Lyrics
Red House
"Wait a minute something's wrong here, the key won't unlock this
door
Wait a minute something's wrong, Lord have mercy this key won't
unlock this door
(Something's goin' on here)
I have a bad, bad feeling, that my baby don't live here no more ...

Well I might as well go back over yonder, way back among the hills
(Yeah that's what I'm gonna do)
Lord I might as well go back over yonder, way back yonder across
the hills
'Cause if my baby don't love me no more, I know her sister will
(Yeah, how's that?)"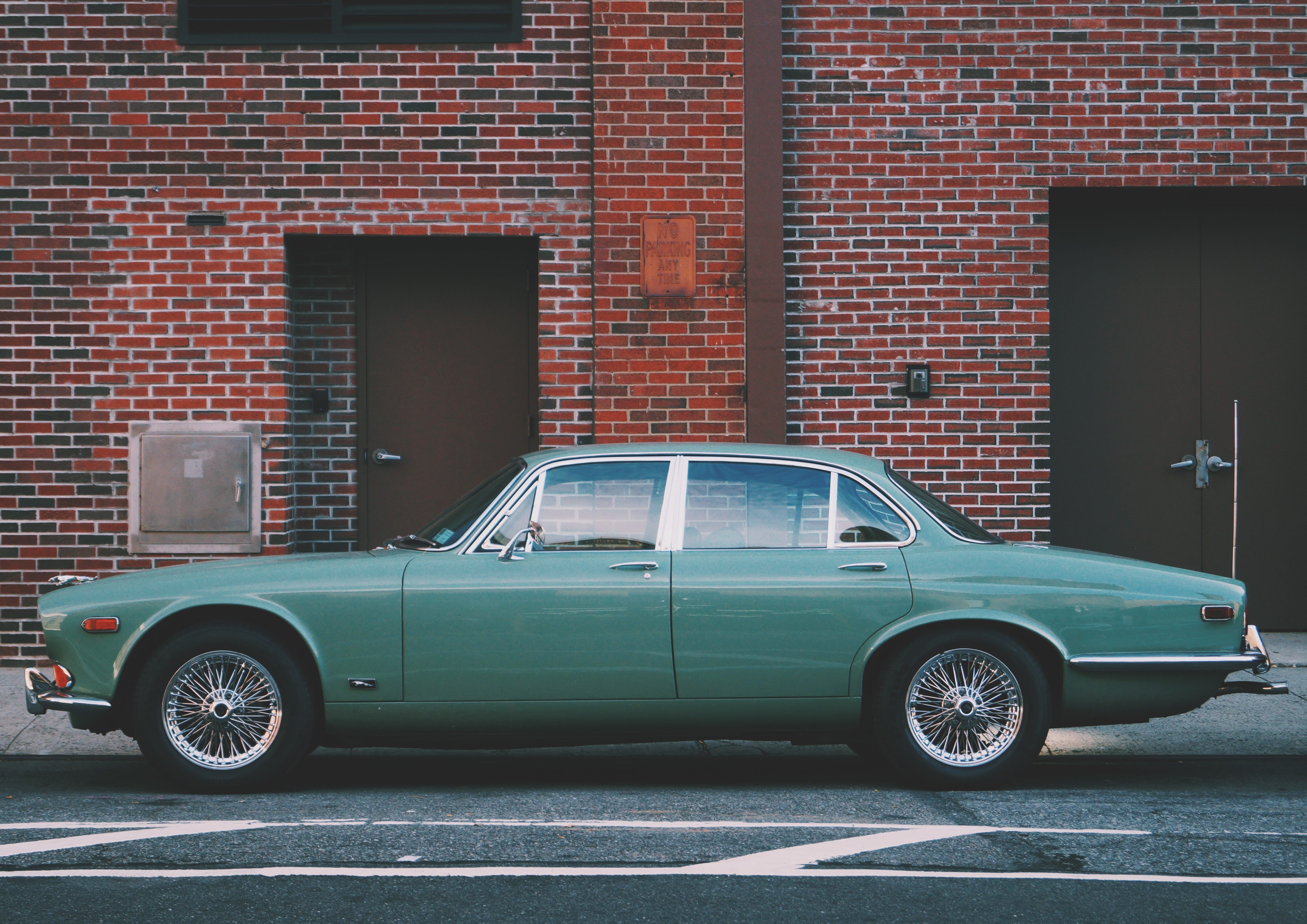 The Doors
The Doors waren eine US-amerikanische Rockband. Die Gruppe gilt als eine der einflussreichsten Bands der 1960er Jahre. Den Quellenangaben zufolge haben sie in ihrer Karriere mehr als 80 Millionen Tonträger verkauft, damit zählen sie zu den Interpreten mit den meisten verkauften Tonträgern weltweit. Die erfolgreichste Veröffentlichung von The Doors ist das Album The Best of The Doors mit rund 11,6 Millionen verkauften Einheiten. Ray Manzarek prägte durch sein Orgelspiel die Musik der Band entscheidend mit, zudem improvisierten er und Gitarrist Robby Krieger in langen Soli. Die aktive Zeit als Doors-Keyboarder bezeichnete Manzarek selbst als eine Zeit der höchsten Erfüllung, Nach dem Tod von Jim Morrison am 3. Juli 1971 in Paris brachten die restlichen Bandmitglieder noch zwei Alben heraus, die aber wenig erfolgreich waren. Im April 1973 löste sich die Band auf.
Lyrics
"A-keep your eyes on the road, your hand upon the wheel
Keep your eyes on the road, your hand upon the wheel
Yeah, we're goin' to the roadhouse We're gonna have a real
A-good time
Yeah, the back of the roadhouse they got some bungalows
Yeah, the back of the roadhouse they got some bungalows
And that's for the people Who like to go down slow
Let it roll, baby, roll ... all night long
Do it, Robby, do it All right Hey, yeah
You gotta roll, roll, roll
You gotta thrill my soul, all right Roll, roll, roll, roll
A-thrill my soul Ya gotta beep a gonk a chucha
Honk konk konk Da ga da beep a con ja choo chon
Honk honk honk A don ta ee cha koo na nee cha
Bop a loo la ree chow Bomp a kee cho ee sonk konk
Yeah, ride"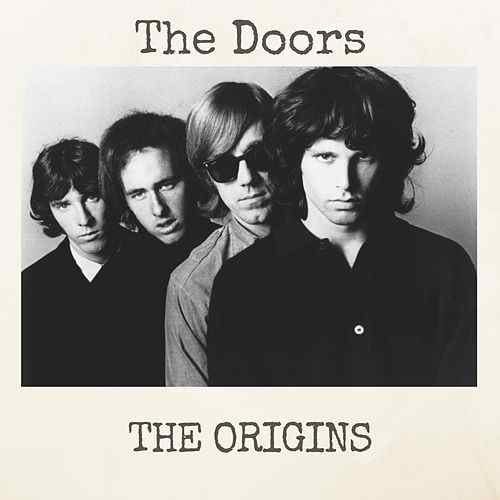 Muddy Waters
McKinley Morganfield (April 4, 1913 – April 30, 1983), known professionally as Muddy Waters, was an American blues singer-songwriter and musician who is often cited as the "father of modern Chicago blues", and an important figure on the post-war blues scene.
Muddy Waters grew up on Stovall Plantation near Clarksdale, Mississippi, and by age 17 was playing the guitar and the harmonica, emulating the local blues artists Son House and Robert Johnson.[4] He was recorded in Mississippi by Alan Lomax for the Library of Congress in 1941. In 1943, he moved to Chicago to become a full-time professional musician. In 1946, he recorded his first records for Columbia Records.
In the early 1950s, Muddy Waters and his band—Little Walter Jacobs on harmonica, Jimmy Rogers on guitar, Elga Edmonds (also known as Elgin Evans) on drums and Otis Spann on piano—recorded several blues classics, some with the bassist and songwriter Willie Dixon. In 1958, he traveled to England, laying the foundations of the resurgence of interest in the blues there.
Muddy Waters' influence is incalculable, on blues as well as other American idioms—such as Rock and roll and Rock music.
Lyrics
Got my mojo working, but it just won't work on you
Got my mojo working, but it just won't work on you
I want to love you so bad, I don't know what to do
Going down to Louisiana to get me a mojo hand
Going down to Louisiana to get me a mojo hand
I'm gonna have all you women under my command
Got my mojo working
Got my mojo working
Got my mojo working
Got my mojo working
Got my…
I got a gypsy woman givin' me advice
I got a gypsy woman givin' me advice
I got a whole lottsa tricks keepin' her around
Songwriter: Preston Foster
John Lee Hooker
John Lee Hooker (* 22. August 1917 in Clarksdale, Mississippi; † 21. Juni 2001 in Los Altos, Kalifornien) war ein einflussreicher US-amerikanischer Bluesmusiker. In einem Interview sagte Hooker einmal, dass sein Stiefvater ihn zu seinem eigenen, unverwechselbaren Stil gebracht habe. Die ersten Aufnahmen und Auftritte spielte er mit einer Stella-Akustikgitarre und einem Tonabnehmer ein.
John Lee Hooker spielte meist Halbresonanzgitarren vom Typ einer Gibson ES-335. Zu diesem Typ zählt auch das Modell Epiphone Sheraton, von dem der Gitarrenhersteller ein signature-Modell "The Boogie man" herstellte. Anfang der 1960er spielte er auch eine Epiphone Zephyr. Er verwendete meistens Fender-Verstärker.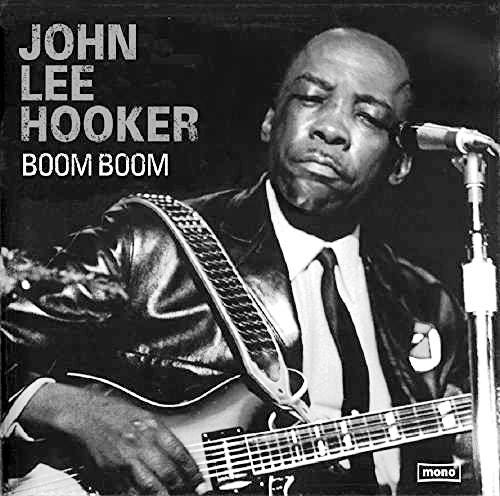 Boom Boom
If you're alone and you need a friend
Someone to make you forget your problems
Just come along baby
Take my hand I'll be your lover tonight
Whoa oh oh oh This is what I wanna do
Let's have some fun What I want is me and you
Boom boom boom boom I want you in my room
Let's spend the night together From now until forever
Boom boom boom boom I wanna go boom boom
Let's spend the night together Together in my room
Everybody get on down The Vengaboys are back in town
This is what I wanna do Let's have some fun
What I want is me and you Boom boom boom boom
I want you in my room Let's spend the night together
From now until forever Boom boom boom boom
I wanna go boom boom
Let's spend…